In need of reducing your overhead? One of the challenges for ad agencies is making sure there is a healthy amount of profits after all expenses are paid for.
The problem with a budget cutting  goal is that overhead can cut down on your profits. But do not fear! There a few good ways to reduce your overhead without negatively impacting your quality of services.
Creative & Simple Ways To Reduce Your Overhead
1. Shop around for other service providers. If you feel that you are paying too much for your printing, shop around for another printer!  You may be surprised to find that you can save a couple of hundred dollars a month just by switching. Local, non-commercial, printer services in your area tend to be less expensive. This can be the same case for other service providers you are using.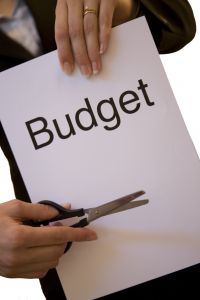 2. Be creative with your advertising budget and marketing. Is there any way you can get a better rate for your advertising? Look in different media publications and see how you can reach your target market more cost effectively. Start thinking about marketing your services in free channels such as the Internet. You may even try joint ventures and referral marketing as a way to get more business.
3. Reduce overhead by outsourcing. Rather than hiring somebody full time, outsource the job to a professional. This is a great way to save money especially if you don't need somebody on the job all the time. Although this might be a hard decision, you may be surprised to hear how many entrepreneurs outsource aspects of their business. It's all about finding the right person for the job.
4. Reduce overhead through technology. Rather than have staff take care of your email or email marketing, use online services that charge monthly and automate the process for you.
5. Streamline your processes. Streamlining get more out of your money and productivity levels will go up. You'll spend less money and time on fixing mistakes and more time getting results. The best way to streamline your business is to break up the individual parts and make sure your team communicates with each other to make it work.
It's all about being creative and thinking outside the box. By taking some time to go through these steps, you'll most certainly figure out how to slash your expenses.
One last resource for you… Have you ever thought about Marketing Your Company On Craigslist? That is free advertising that will not cost you anything but your time. Give it a try and see for yourself.