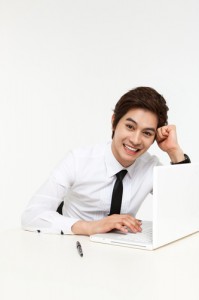 Whether your business is online or a brick and mortar establishment, there is a good chance that you are looking to show off what you've got and to get more traffic, and one of the best ways that you can do that is by doing some work with Craigslist.org!
You'll find that many people have profited from giving this free advertising site some of their attention.  On Craigslist, the very simple online classified ads work to connect sellers to buyers,and vice versa, and by just keeping a few things in mind you'll be able to add a very important aspect to your business.
How to utilize Craigslist …
Market yourself
The first thing that you should do is take a look at the Craigslist for the area that you are looking to market in.  You'll find that there are a number of different sites, divided by city and state, and even country.  Be prepared to post your ads no matter where you think that the people you are looking market to live.  Given the fact that the Craigslist as a whole has more than 10,000,000 visitors every day, you can be sure that your ad will be seen!
Use ads with caution
Remember that just because Craigslist is free doesn't mean that you can be careless with your ads.  As always, a good ad can drive someone who is unsure towards your business rather than away.  Take some time to arrange the ad attractively and to include a small, relevant graphic; on the internet, a picture really is worth a thousand words and it can go a long way towards telling your customers what you are offering.
Give contact information
Make sure that your contact information is available.  While of course your interested customers can email you, you'll find that if you put your store's web address,
physical address or phone number that you have given them more avenues of communication to work with.
Choose keywords carefully
It is also worth nothing that there is no search algorithm involved with Craigslist; it is arranged by date and then by keywords.  Remember to chose your keywords carefully, as that will determine whether or not the person will click on your ads.  While you should remember to update your ads as they fall off the page, remember that posting too often or spamming can get you flagged and then blocked.
Utilize the website
Finally, remember to use all aspects of the website.  You'll find that it is very useful to make some contacts on the forums.  While most people use it for social reasons, other people will use it to discuss the needs of the community, and it can give you a good idea about what is going on around you.  This can be a great way to keep your ear to the ground in terms of what's opening up.
Make sure that Craigslist works for you; don't miss out on this powerful resource!
And if you are looking for other creative ways to market yourself Use Yahoo Answers as Part of Your SEO Strategy. You would be surprised how fast you can get ranked if you choose your question right.