If you own a small business, you have probably thought about joining a tradeshow or two to drum up some business. While tradeshows can bring you the needed number of customers, you need to be very careful about handling business and PR during this type of event or you may just end up spending money for nothing.
Most small business owners are guilty of preparing for tradeshows just days before the actual event, but if you want to experience a successful tradeshow, what you want to do is plan ahead of time so you don't end up leaving anything to chance.Check out which tradeshows are worth your time and have been conducted for a number of years so you can plan for them in advance.
You will also want to check exhibition handbooks and find out which activities are worth going to so you can build up your network. You may want to ask the PR reps on the tradeshow to include the name of your company if they happen to be holding a TV interview and talking about businesses similar to yours.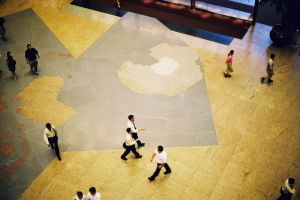 Also, don't wait until the show to contact your targets as they may be too busy to accommodate your requests by then. Contacting your intended participants before the actual event can be a good way of ensuring that everything is according to plan and that your tradeshow experience becomes fruitful.
Tradeshows can be good for your business, you just need to know of some tips and tricks which can help you succeed in your efforts.
Take a look at our graphic design portfolio for examples of marketing materials created specifically for tradeshows.
We suggest that you use your email list to contact current customers and prospects ahead of time to let them know you will be at an upcoming tradeshow, and remember that Email Marketing is a Two Way Street.