Email marketing is no easy task. There are an overwhelming number of opportunities for you to post ads, reach out to potential customers and send out your marketing slogans. However, how to start off and keep organized throughout the process, is easier than you might think. Take a look at the tips offered in this article and you will find yourself on the way to your internet marketing goals in no time.
Beware of Spam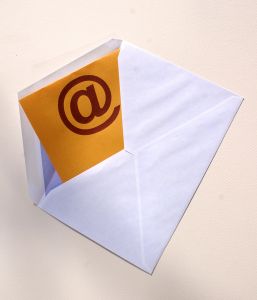 In Internet marketing, it is of crucial importance never to spam your audience. It is perfectly fine to communicate via e-mail with different notifications and announcements, but don't abuse the privilege. Send these e-mails out only when necessary and certainly not on a daily basis, or you will chase off a portion of your audience in a hurry.
Avoid spam, deceitful tricks, and scams.  Doing business this way can be tempting at times, especially when the internet feels so anonymous, but they are not worth the potential loss.  Tactics such as these might bring a short term money gain, but they will ruin your reputation and could potentially destroy the business you have worked so hard to create.
An important tip regarding Internet marketing is to try to adjust your content and delivery of content in a way so that your customers get the impression that they are completely in control.  This is important today in a marketing world full of spam and unwanted opinions.  Be clear that their participation is optional and you will increase your credibility.
Always allow people to comment on your blog posts as an Internet marketer. You can always go in after the fact and delete the spam or the abusive comments, but it is important for you to see what other people are saying related to the content you're posting. Do not neglect to engage in a dialogue with people.
Email Marketing is a Two Way Street.
Subscriptions are a good idea. To remind visitors to come back to your site or sites, consider offering blog posts by e-mail subscription. Many people prefer to receive content in their inboxes, since they don't always remember to regularly visit every Web site that interests them. Allowing people to subscribe to your blog posts will keep them reading what you have to say without the need for you to write extra newsletter content, and it will also keep your business fresh in people's minds.
There are simple ways to encourage your customers to opt in to email correspondence. Your customers will likely love contests and promotions, so why not couple an e-zine subscription with the entry into the promotion or contest? This gives your customer an incentive to be emailed in the future and continuously reminds them of your business.
Try sending customers free products with any items that they order. Little freebies such as bumper stickers and key chains are a great way to market your brand long after that customer has done business with you. You could also try giving away a free service or subscription as a part of your internet marketing strategy.
While internet marketing can seem overwhelming, the advice in this article promises to keep your strategies focused and yielding significant results. Concentrate your efforts in the best way possible and maximize the time you put forth into generating online marketing techniques. The tips listed above ensure a way to get started on your online marketing goals, simply and effectively.