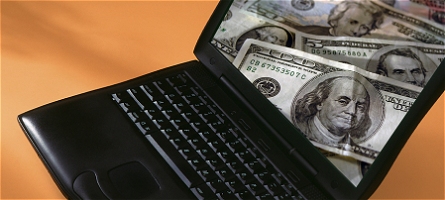 Building a successful email client database is important for anyone that plans on using emails to communicate and/or advertise with potential clients and customers. A clear call-to-register (or "Subscribe to our Email List" button or form) should be on your web site and make sure that it is visible and make your registration form stand out, but also not annoyingly visible, to your sites' visitors.
A good spot is towards the top of your page. This gives your visitors, who came to your site on their own out of interest and/or need, to voluntarily add their email to your email list. Instead of going out and finding a large list of useless email address and hoping to target a few people in your email audience, you are compiling an effective list, which is even more important!
If you plan to personalize your email messages that you will be sending out, which most email marketers should do, then here are a few tips:
* You will want to obtain as much information from each email client as possible but keep in mind that there is a delicate balance between gathering information and frustrating users to the point of not wanting to fill out your email subscription form.
* At the very minimum, you will want to obtain the email clients' email addresses and first name.
* For more details, you can ask your email clients for their age, martial status, hobbies and interests. These basic, yet informative for you, details will give you everything you need and without making your clients feeling uneasy about giving out more personal information which could make them feel suspicious.
So why should you have an email database to being with? Because your database is the key to survival in bad times (such as when work is slow). You can send out virtual flyers, coupons, or advertise a sale all with the click of a button. An email database is something you will want as a back up for slow times, but also to keep in contact with your clients through the good times.
Your goal for your email database is to maximize customer value through conversion, retention and eventually repeat sales. It's a part of marketing and a great way to keep your income flowing in at all times. Keep in mind that a database is not just a collection of names. It's a collection your clients' contact information, what they ordered, when they ordered it, and how much the order was.
So not only will you have a large database of clients, you will have all their information which become an invaluable tool later on down the road when they place another order for your services or products, among all of their contact information as well.
As you are gaining new clients, consider to Update Your Website With Clients' Testimonials as it will help other potential sales.