Professional branding is when a person optimizes their image, which is done both online and in print. Professional branding is impressive especially a potential employer, because it shows them how much you put into building your image as a professional. 
So here are the simple steps for professional branding…
1. Optimize Your Resume
A resume is more than a list of credentials. But rather, a representation of you as a professional.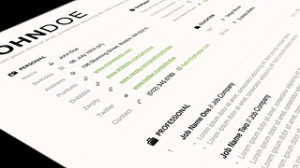 Creating or revamping your resume is the first step towards professional branding! It is recommended that a resume is done as a .pdf file. This is so you can make various words and icons linkable, which is convenient for sharing the resume file online or over email. Also, .pdf files tend to seem more polished and official. If you're unsure on how to make a .pdf file, use GoogleDocs which allows users to create a document that can be downloaded to your computer as a .pdf file. 
An important tip for a resume is to make it visually appealing for the viewer. Not only is the content important but also how it is presented. A page full of text can be very unattractive, which is why you should figure out ways to add some pizzazz to your resume in order to liven up the page. Putting color or design shows the viewer that you put time into your professional representation. You can add a detail of visual appeal in multiple ways. Such as…
A logo of your initials
Your name as the header in a larger font size
Your name and/or section titles made in a different font from the rest of the document text
Colored bullet points
Consider viewing 36 Beautiful Resume Design Ideas
2. Increase Social Media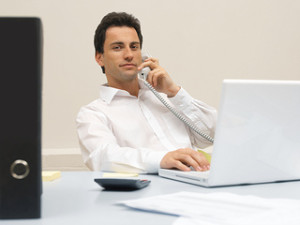 Resumes that are in a .pdf file allow for icons and images to be linked. This makes it possible to have icons on your resume which give access to various social media pages and online records!
You might be asking, why social media? Contrary to popular belief it's not just for personal use. When used correctly, various social media profiles can help users network with potential employers as well as helping to build your representation as a skilled professional. 
Various social medias you might want to consider is…
Twitter
It's okay if you already have a personal Twitter account, one where you tweet about your family and personal life. Just make a separate twitter account for professional branding purposes. Use your account to post about your area of expertise and take advantage of hashtagging to get found by followers!
LinkedIn
LinkedIn is a new innovation for social media in terms of networking and job hiring. You can create a LinkedIn profile which will feature past experiences, skills, education, and more! LinkedIn makes it convenient to find and get found by employers.
Learn more by reading How to Network Like a Champ on LinkedIn and Twitter!
Google+
Use Google+ similarly as you would with Twitter, where you post about what you know and do. What's convenient is that you can use your Google+ account for both personal and professional purposes. You can assign people you're connected with according to 'circles'. Multiple circles are for different audiences, such as 'family, 'friends', 'acquaintances', or any other circle you title yourself. When you create a new post, Google+ allows you to decide which of your circles can view it.   
WordPress 
Although WordPress is a tool used for web posting and blogging, it can be listed among your social media on a resume. You can have various blogs on an account and can create on blog dedicated to your resume. Have that paged linked to your resume .pdf. Learn how to create your WordPress resume by viewing this WordPress Page Video Tutorial. Having a resume as a web page makes sharing your resume online easier and faster. Just like with a .pdf file, you can add links to your resume. Making it possible to link a viewer to various social media pages.
Check out my resume on WordPress!
3. Create a Visual Representation
Photo
Representing yourself as a professional requires a photograph of you! A business headshot is a form of representation with a touch of personality! If you can't afford a professional photographer to take your photo, don't worry. Feel free to have a friend take your photo with a quality camera, such as an SLR…which is typically better than an average digital camera. 
How you would like to be portrayed in your headshot is up to you. Decisions for your headshot include…
Should I wear formal business or business casual attire?
What kind of backdrop or background do I want?
What pose looks best?
Remember that whatever decisions you make for the headshot should reflect your profession and what type of clients you want to appeal to. Once you've taken your headshot and have it as an image file on your computer, make your headshot the image on every page that you intend for a potential employer or client to see… such as your business card, WordPress resume, Twitter, Google+, LinkedIn, and more! 
Color Scheme
Pick 2 or 3 colors that complement each other well. The colors are meant to add personality to your branding, so pick a scheme that you like. This color scheme should be evident in your resume, business card, WordPress resume, Twitter background, Google+ cover photo, and more!
Browse Color Schemer to find inspiration for your brand colors!
In summary, professional branding is so crucial to anyone, employed or unemployed. That is because it builds your professional name and how you are viewed by the public. Professional branding also establishes that you are making a difference in your field and that your brand is simply documenting the ways in which you have succeeded. 
You may enjoy reading Tips on a Successful Marketing Career.