eBay is the largest auction site on the net. So, it is natural that this place is the best place to make money selling your used stuff. However, there's more you can do with eBay. You can build a successful internet business with eBay. You can sell various goods to international audience and make lots of money doing so. Here are 5 tips to become a successful seller on eBay:
1. Sell small price items first
When you start selling on eBay, you don't have any reputation. Of course, the first thing that you need to do is to build good reputation on eBay. You have to prove that you're a trustworthy seller so that people will want to buy stuff from you. If you don't already know, your reputation will be determined by the positive feedbacks that you accumulate from your transactions. So, to accumulate lots of positive feedbacks, you have to sell small price items first. This will attract lots of buyers to you and you can start building your reputation in this way.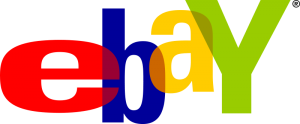 2. Update your listing
Don't sell just one or two products at the start. Keep adding your eBay listing so that people will have more choices to buy from you. If you just stick with one or two items and hope that they will sell quickly on eBay, you'll have slow progress. Quantity is important here. Just make sure to update your listing with more products regularly so that people will start coming to you.
3. Create a business plan
What products will you sell this month? What products will you sell next month? What products will you sell this year? You have to plan all the products that you're going to sell on eBay. First of all, it is important for you to specialize on something. For example, you will only sell products related to video games. When you've decided that the products you will sell will be related to video games, it is better to stick with it. It will help people to recognize you as a good seller in specific niche. Yes, niche domination is also important on eBay.
4. Take a note of bestselling products
In your business with eBay, you will know that some products will sell well while some other products never sell at all. You have to take a note about products that sell well on your eBay business. Then, add more of them. For products that don't sell well on eBay, you have two choices. You can either lower the BIN price of your product, or you can create lower price auction for those products.
5. Provide best shipping option
There are many successful sellers on eBay that provide free international shipping for their buyers. You know, for international buyers, they will consider shipping rate as well. If you give high shipping rate, buyers may opt to buy from another seller, no matter how cheap your product price is. So, consider giving an affordable shipping rate for your buyers. In this way, more buyers will choose you over other sellers that give high shipping rate.
Those tips will help you to become a successful seller on eBay. If you decide to build a successful business on eBay, you can follow the tips above.
The author is a contributor for whoishostingthis.com where you can get some useful resources when it comes to comparing hosting.