Internet marketing is a good idea for anyone with a business or a product that they want the public to become aware of and is an excellent way to increase revenue for a business. In addition to recognizing keyword driven websites, popular websites that get millions of views a day such as Yahoo, Facebook, and Google allow users to pay for advertisements on their sites in the form of page banners and links.
In order to market your product or service, you must know what you are talking about. A customer can be turned off if you don't know what you are doing or if you don't really understand the product you are selling.  Be sure that you are educated so you can educate your potential customers.
Also, by tracking how long people stay on your site, where they come from, and what they do while on the site, you will know what is popular and what you need to improve. There are a number of free web analytics data sites that will collate your website traffic for you.
Attracting Internet Sales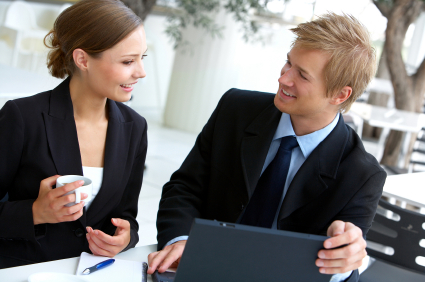 By participating on online forums and message boards you can provide answers to people's questions, ask your own questions, and post your own accurate information. Also, include your site link in your signature if it's allowed in that community. This will attract more traffic to your site and most likely more sales for you.
Learn a good balance of how many products to promote. If you go overboard and promote too many your site will look spammy and many people will leave almost instantly. If you do not promote enough you will be missing out on potential earnings from the sales of the items.
Generating Internet Leads
Make your Internet marketing ads into stories. You want to entice people to read your advertisements and pitches. You need to present to them with information, or a hook, to grab their attention more than a generic, "Buy my product."
Distribute your articles to online directories. The more directories you submit your articles to, the more you will get website traffic. The more traffic, more sales, or at least more leads.
Use ebook marketing to sell other products. Ebooks are a cheap way to provide useful information to potential customers while generating leads for other products at the same time. The best way to do this is to write in-depth content about your niche and only subtly market other products.
Finding Internet Prospects
Successful Internet marketers show enthusiasm for their products and are positive about their business. Show your prospect how much you enjoy your product and how much you love your business. If you are convincing enough you will make them enthusiastic about the product. This will generate more sales and more profits for you.
Unless you are selling luxury goods your marketing approach should emphasize the financial utility of your product or service. If you are positioning your brand as a leader in value-pricing and affordability, include words like discount, sale, and bargain. It doesn't matter what kind of discount you offer; the very prospect of saving even a nominal amount of money is highly alluring to most online shoppers.
Internet marketing is something that anyone can become a part of if they want the public to know about services or products. The Internet is one of the best ways to promote to customers and increase business and there are so many different places one can market to that the possibilities for increased profit are endless.