It's no secret that Google, by far, dominates the search engine popularity. While you might be quick to think that getting listed in Google is the best way to go, don't be so quick to count out Yahoo!
Stats
To give you an idea of how popular the two search engines, let's take a look at the most recent survey from April 2007 of the Top 5 Search Providers:
1) Google: 3,773,032 searches
2) Yahoo: 1,497,154 searches
3) MSN/Windows Live: 612,526 searches
4) AOL: 371,038 searches
5) Ask.com: 126,286 searches
Clearly Google surpassed all other search providers and left Yahoo in its dust with a 2,275,878 lead. Google is a search engine that you definitely want to be listed in. Getting listed in Google is more of a must-have than a should-I-be. The difference with Google and other search engines is that you have to better promote your website(s) and/or webpage(s). Here is one nice SEO tip for
getting a great listing in any search engine: when editing your website "Title", be as descriptive and accurate as you can.
Here is an example:
Search Term #1: "wedding dresses" –8,810,000 results
Search Term #2: "wedding dresses under $100" –1,060,000 results
When you become more descriptive about what you want, your results get more and more narrowed down to your specific wants/needs. There's no point in looking at a website that offers wedding dresses well over $1,000 when your budget is really $100. The more specific, the better
for not only your website promotion, but for your website visitors as well.
When listing in any search engine, you need to think what will your visitors be looking for and cater to them by being the most accurate out of all the other websites that come up in the search results.
Now let's talk about getting listed in Yahoo. While Yahoo is not the #1 search engine, it is the #2. What this means is that you have a lot of potential visitors that you can drive to your website without listing in a highly over saturated search engine. With that being said, let's take a look at an interesting fact: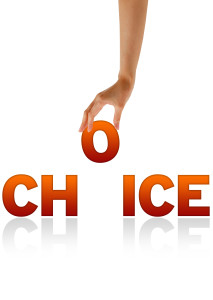 Just as we did in Google, let's see the results of the two search terms:
Search Term #1: "wedding dresses" –25,400,000 results
Search Term #2: "wedding dresses under $100" –3,410,000 results
Yahoo returned over 16 million more results for the search term "Wedding Dresses" than Google did. Confused? Not to worry, we'll break it down for you.
The main question you may be asking yourself right now is "why is that a less used search engine is returning far more results?" The answer to that question is this: It's not about how many results you get, its about how useful/helpful the results are that you get. Yahoo searches every single
website and webpage for the keywords you searched for, while Google on the other hand, shows the most relevant results to what you are looking for.
So to answer the question of where you should be listed in order to get noticed, the answer is both.