Websites are a standard now when it comes to any business. Even small local businesses and service oriented home based businesses need to have a website. If for no other reason than the listing, the listings are becoming the new way that people are locating the companies in their area that deal with specific types of materials or services, it is becoming the new version, the electronic version of the yellow pages.
Unfortunately, for most businesses website promotion can take a huge chunk out of their marketing budget or out of their budget completely depending on the size of the business itself. This is why being able to promote your website free of charge is something to consider seriously. There are a number of ways that can help to promote your business without you having to put in a single penny.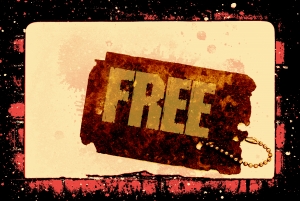 The first thing o do is consider back linking and link sharing. Basically, you simply locate other websites and businesses that deal with similar, complimentary or related products and services and offer to place their ad and link on your site in exchange for placing yours on theirs. Most companies are more than willing to do this, as it is something that can help to increase the traffic to their site without any additional expense.
Email marketing is another easy and free way to promote your website. Start with the initial opt-in list for your website. These are customers who have already visited your site and agreed to accept mail from you. Include something of a free gift or an offer if they invite a friend to visit your site and sign up as well. Doing this costs you nothing and helps to increase the business traffic to your website. This can be an ever-growing list of people as more and more people who join invite interested friends.
Link directories are another way to promote your website without any cost to you. These are directories of websites that are sorted into a variety of different categories. A general link directory may have generalized categories. In this case increasing traffic would be making sure that the link categories you submitted under most closely match what you site deals with. If they are more specific then check the categories and get the one closest to your site content.
The use of social networks to promote your website is also one way that you can increase your business without any cost. Social networking sites allow you to market to a group of people who then spread the word to their circle in a constantly growing pyramid. This is a form of viral marketing and is very helpful in promoting a variety of products and services. There are also a number of search engines that you can optimize your website for based on keywords that do not cost anything in regards to submission fees. This can also help you to increase business to your site.
Promoting a website especially for businesses, which are primarily online based, is essential for the success and growth of the company. It is also important to make sure that your promotions are not only successful but also do not overly increase the overhead of your business. These are just some of the ways to accomplish this.
There are many Creative Ways to Reduce Overhead in Your Ad Agency. Find out what you can do with and without, then make a decision to spend or not spend.