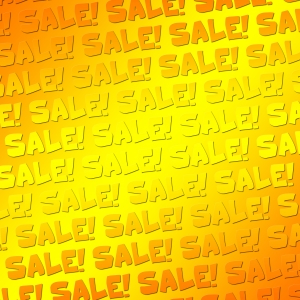 According to a recent survey by the National Retail Federation, 36 percent of shoppers decide where to shop based on special offers available to them. In addition, recent data from Yesmail showed that 80% of those surveyed are influenced to purchase by email promotions. MDesign Media's Founder responds to these findings with email marketing tips for businesses that want to ramp up their holiday sales.
Based on recent survey results from the National Retail Federation (NRF) and Yesmail, email promotions can be important drivers of holiday sales. MDesign Media's Founder, Marie Furman, responds to the recent findings with tips on how businesses can optimize their email marketing to boost holiday sales.
"Email promotions are a great way to boost holiday sales. When done right, you can use them not only as a way to promote products, but also to simultaneously build the long term relationship with consumers and build your brand," said Ms. Furman.
The NRF Holiday Consumer Spending Survey polled 8,899 consumers and found that 36 percent of those surveyed decided where to shop based on special discounts and sales.
The Yesmail survey polled over 500 consumers and found that 80 percent of them are influenced to buy by email promotions.
"A good way to know which offers to promote is to look at your past email campaigns and see which emails got the highest open rates and which offers drove the most sales," advised Ms. Furman.
"Some good promotional ideas are to offer free or expedited shipping, or to offer a coupon with expiration date," she continued.
"At this time of the year, consumers are inundated with holiday deals, so make sure your email promotions are concise and appealing. Add some great images to draw people into the email, then sell them on the click with your email copy," advised Ms. Furman.
The Yesmail survey found that over 41 percent of mobile device owners made a purchase as a direct result of an email promotion they saw on their device.
However, the survey also found that 33 percent of mobile-enabled emails linked to brand sites that were hard to read on mobile devices.
"With mobile devices being increasingly used to view offers, it is important for businesses to make their email promotions viewable by mobile devices. Not doing so will cause them to miss out on sales they could have gotten if their email marketing was more mobile-friendly," said Ms. Furman.
Businesses that need help writing, designing, and deploying their email marketing campaigns can contact the email marketing experts at MDesign Media.