Get noticed. Be remembered. The first time. Every time.
Our regular logo design pricing is $595, but with this special offer you pay only $295!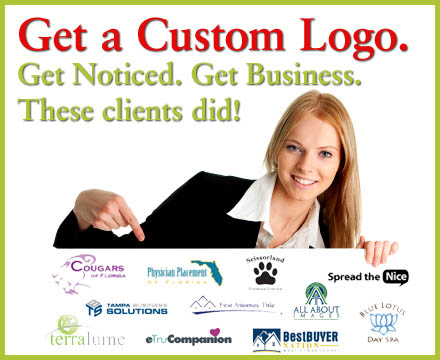 Click "Buy Now" right now and take advantage of MDesign Media's limited time offer to design, create and deliver a custom logo at half our regular cost.
Your logo is your first impression you make on a customer – Make it a great one. Have the designers at MDesign Media create a custom logo that generates instant recognition with your customers the moment they see it, every time they see it.
Everyone's on a tight budget these days. At MDesign Media we understand this and are doing our part to help by offering our professionally designed logo creations at half our regular cost.
Launching, branding or rebranding your company, the logo we design specifically for you will become the icon that broadcasts your company's identity and makes you stand out in today's aggressive marketplace. Click "Buy Now" now and let's get going.

Your logo design package includes:
• 8 custom-created logo design concepts to choose from
• Unlimited changes while in development stage
• 1 final logo supplied in high resolution, digital formats (JPEG, EPS, GIF, TIF, etc.)
View our Logo Design Portfolio for samples of our work.
Payment Options: