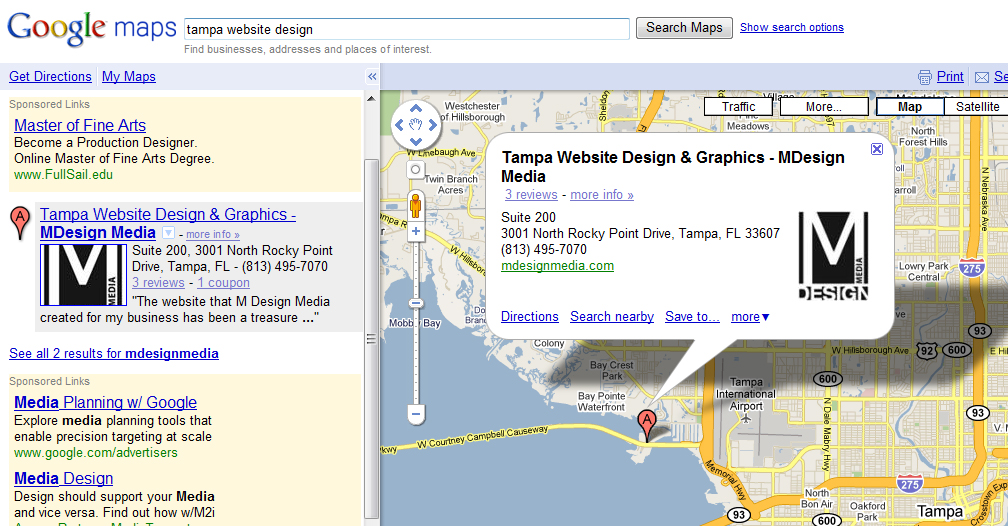 Why is this important? According to comScore's Press Release on the December 2009 U.S. Search Engine Rankings, the following is an indication of how much traffic is on the search engines:
"In the December analysis of the top properties where search activity is observed, Google Sites led the search market with more than 14.0 billion search queries, followed by Yahoo! Sites with 2.6 billion queries and Microsoft Sites with 1.6 billion searches. Bing experienced large growth during the month with a 6-percent increase in query volume to nearly 1.4 billion searches."
Now, let's talk about why local search matters to you:
According to The Kelsey Group, a Princeton, NJ based Research Company:
70% of U.S. households now use the Internet as an information source when shopping locally for products and services.
Also, the Nielsen/Net Ratings reports that 24.4% of all searches are local.
Want to get your business noticed in this tidal wave of traffic in the local search space? Give us a ring at 813.495.7070 or drop us an email so we can chat.
Optimized Local Search Directory Listings
We will create an optimized listing to include title and description on the following:
maps.google.com
Bing.com
local.yahoo.com
yelp.com
local.com
localeze.com