Meta tags are used to optimize search engine results.  When you write your meta tags and keywords properly then you will have the best results.  There are many things you should think about when writing keywords and meta tags.  Those things include the size, relevance, descriptions, proofreading, and more.
You need to provide a proper balance of meta keywords in the articles on your sites.  The amount of keywords will usually depend on the size of the article.  A typical article of 500 words should contain the keyword twice in the article.  An article of 1000 words can contain the keyword 7-10 times throughout the article.  There needs to be a balance of the keyword.  It should not appear all in the beginning of the article but should be scattered throughout.  For instance, you should always place your primary keyword in the first 90 characters of the article, throughout each paragraph, and in the closing statement of the article.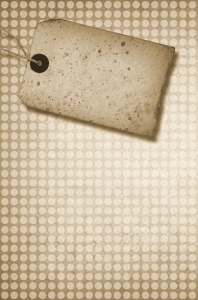 The primary meta tag for your web page should be an exact match for the file name of your page.  This will help the search engine pull your page more.  In addition, your meta keyword tag should only contain five keywords.  When you use more than five keywords then the search engines often think you are spamming, which will cause your page to be black listed.  You also should remember that your keywords will be ranked by the search engines in the order they appear.  This means the first word of the five should be your primary keyword.
When you write your meta description, remember to list all of your keywords in the description.  The description should not be less than 100 words and no more than 200 words.  If the description is too small a search engine may not list it at all.  If your description goes over 200 words then the search engine will truncate it and it will look bad to the searchers.
When you line up your keywords they should be as close to a sentence as possible.  The keywords need to be relevant to your web site.
Another important thing to remember when you write meta tags is that you should proofread your work and all of your content.  It is sometimes good to have a second set of eyes on your work but if you don't have this then you should proof read your content a couple of times for spelling errors, grammar, and placement of your keywords.
Also you should not use more than three words for your primary keyword.  If your keyword phrase is more then one word then try to keep it to two words.  Most people don't type in search engines more than three words.  Also, remember to keep your primary keywords at the beginning of your content.
When you write meta tags for content on your web pages there are certain things you need to keep in mind.  You need to be sure you even out the keywords, don't spam, and proofread your site.  If you pay attention to these tips then you will optimize the search engine results for your website which will increase your traffic.