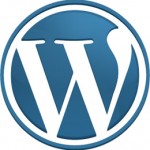 WordPress has gained in popularity lately and with very good reason. Not only is the learning curve with WordPress far lower than with many other types of software, but it's also far faster to get online.
You may have heard it said that Google loves WordPress. We'd like to hope so. It is in reality far better in the SEO area than many other CMS software may be.
Multiple reasons exist why WordPress is the CMS of choice. For the most part, WordPress excels at SEO and that's one reason why it's the selection for so many who are building a new business site. Many of us who are new to the online business world aren't quite certain what to do to get an edge and WordPress can offer that little shortcut to us.
SEO literally means Search Engine Optimization and optimizing your site for the search engines is simply easier with WordPress.
WordPress literally pings out to the search engines once you have it on board and will tell every search engine that you've added new content to your website as soon as you've added it. This tells the search engines that you have new things there that need to be spidered and quite often will get your site noticed much faster and more easily than with a software solution such as HTML.
The WordPress software offers you the means to enhance your site by the application of myriad plug-ins that are designed to offer increased functionality to your site. You may automate many tasks that you need to do on a regular basis when using the WordPress software. In addition to this, WordPress allows you to reach a wider audience faster than typically attained with a static HTML site.
For the business owner, or the webmaster who is new to the online world, WordPress offers distinct advantages in that it's not necessary for them to know coding in order to build a site and to get their products online.
SEO is more readily handled using the multiple plugins and add-ons such as Add-Meta-Tags WordPress Plugin for WordPress. You can automate  a great deal of your SEO, as well as that of your Google Sitemaps and in many cases can build a community site that is virtually unsurpassed with just a few clicks. The addition of classified advertising can take place in much the same way. Bear in mind that with each of these changes comes the search engine ping that tells Google and Bing that you've made additions to your website that require their attention and spidering.
Why is WordPress better at SEO? It is a combination of many factors, but by and large, the WordPress CMS allows you an easier way to be noticed, a vast array of new plugins and a truly outstanding streamlined approach to site building that can see you online in a far shorter time and making money from your website.