So Instagram has now added a video feature, making itself a competitor against the widely popular Vine app. Let's discuss Instagram Video and why it's an app worth paying attention to…
Instagram Video, What Is It?
Instagram Video is exactly what you'd think it is…Instagram, but as a video. You can record a clip, or mini clips, and generate it into a 15 second video. Finish off the video by providing a stellar filter and publish to Instagram! Share and like as many Instagram videos as you can!
Instagram Video Vs. Vine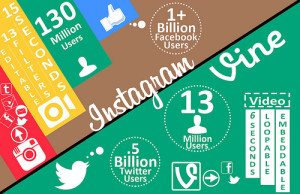 It's pretty obvious what Instagram is trying to do, to get even with Vine. Vine is an app owned by Twitter. Its ground breaking concept is that it's a video clip, or multiple clips, brought together and generated into a short video. Vine videos are 6 seconds long. Vine's use of short videos has caused a whole new form of social media! 
So why is Instagram trying to compete with Vine? Well that's because Vine has gone viral since its premiere to smartphones earlier this year! This app originally started off as a device to simply record life and daily happenings. But people have since transformed its purpose, using those 6 seconds as a challenge for creating hilariously entertaining clips. Vine videos now range from something as simple as clips of the outdoors to ones narrating a funny scenario. Videos are entertaining and quick, and that's why people love them. No wonder Instagram is getting in on it!
Instagram is already very popular for their image filters and easy sharing. The transition to video sharing was simply due to their already large fan base. Who knows why Instagram didn't do this sooner. Did we mention that Instagram videos can be 15 seconds long?! That's more than twice as long as Vine videos! And let's not forget how Instagram's filters help to advance the video, making it fit with a business' personality. We're not saying you should pick one over the other…but hey, there's a lot of good things with Instagram Video!
Why It Benefits Businesses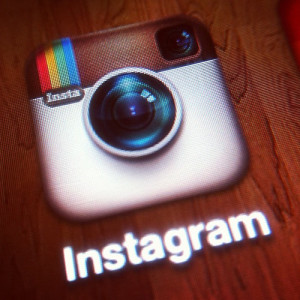 Video sharing is fun and entertaining…but what about for a business?
Believe it or not, businesses and corporations are already making Instagram videos! At their recent fashion show for menswear, an employee for Burberry did some simple recordings of the event. Burberry is one of the first fashion lines to publish a video with the new Instagram Video feature. With the video Burberry is giving their customers an inside to the event, selling their image as high-end and trendy. Watch the Burberry Instagram Video here.
Lululemon also published a creative Instagram video! As a fitness apparel store, Lululemon's marketing strategy seeks to promote health and wellness for happy living. Their quirky video exemplifies their personality and the lifestyle they're targeting. Watch the Lululemon Instagram Video here.
Why are businesses using Instagram Video? Because it's better! It's better than a commercial, because these videos aim to be up-close and personal. They're done without a camera crew or script. Simple yet creative, these videos seek to capture the feel of their industry or business. With the use of filters, Instagram images are commonly used to highlight the beauty in everyday life. According to TechCrunch, Instagram Video will be an advanced version of Instagram, it will still be used to showcase the beauty of food, nature, animals, clothing, and buildings. In other words, Instagram Video is a great tool to highlight your business and products!
Consider marketing your business with Instagram Video. Why?
More social – You can share with more people on Instagram Video than you could with Vine. Besides the people that follow you on Instagram, you can share videos with a wide variety of people. Then share them again through Facebook, Twitter, Tumblr, foursquare, and Flickr!
Cost-effective – Connecting with your audience…for free! That's social media for you! Instagram costs zero dollars from the Apple App Store and Google Play Store. These videos don't require a videographer or a writer… because they're created by your employees! 
Convenient – What's easier than recording and uploading a video from a mobile device? Nothing! Commercials and ads require scheduling, so here's an alternative to that. Instagram Video is sharing made easy. Create. Publish. Share. It's that fast! 
Personal – Your videos can be made by you and your employees. Instagram videos can be shared over e-mail. This way, multiple employees can create videos, email them to you (or whoever is in charge of marketing) and they can upload it onto your company's official Instagram Video channel. Videos by multiple people on your team, how great is that? Through the eyes of your team, your audience sees your products and services. They are able to experience what your business is about! It's about making connections the right way!
Overall, video sharing has surely made its debut. It's fun and fast. In addition to its entertainment purposes, Instagram Video is promising for helping to market businesses. You may also enjoy reading about Using Social Media To Improve Your Small Business!