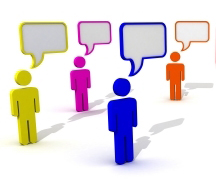 It is certainly no secret that a good review could boost your success immensely. No one likes to invest in a product or service only to be sorely disappointed after making a buy. This is why reviews become so helpful. But what are the best venues to display such reviews about your company?
For a business that has procured a few good reviews or testimonials and is wondering where to display them there are quite a few well established resources known for offering great exposure to a well written review.
Reviews appearing on a website designed to offer consumer commentary are not a bad idea, provided the website is well ranked in the search engines. If the site does not have much value then the only benefit to it would be very minimal search engine optimization link building. 
Article directories that accept reviews are often a potentially better than websites or blogs. Such directories generally have much built-in traffic and the reviews are indexed into the search engines almost immediately. Article directories also can provide support to any SEO linking building strategy as well.
Of course, it would also not be a bad idea to submit reviews to the top review venues on the web such as CitySearch. CitySearch features reviews of establishments in all the major cities in the US. A review published on this site could potentially have great impact on your business.
Yahoo! Local and Google Places are both excellent resources in which to post reviews. It is not all that difficult to be published on either of these venues as long as you follow their submission guidelines to the letter. Doing so would be to your benefits as this would open the doors for a lot of additional website traffic to positive reviews.
What about online Yellow Pages and consumer directories? They do have a lot of reviews published on them but many are quite amateurish. Does this matter? No, because there are also many excellent and well written reviews on the sites, too. If your review can fall under such a description then it would certainly stand out and catch people's eyes.
It could be said that  all reviews posted online are a help but certain venues for the reviews will yield a greater impact. Either way, all online reviews have their value. You just want to maximize the value by incorporating sites into the mix that will deliver more impact to the campaign.