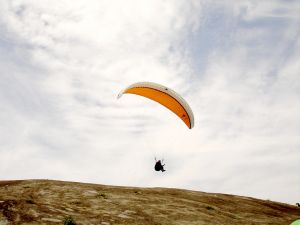 One of the most important parts of building a website is creating an effective landing page. A landing page is the page on your website that people will first be directed to when they click on a link to your website. The landing page is the face of your website, and it is crucial that your landing page attract visitors to explore your site.
In order for your landing page to be effective:
Design: Most people take less than seven seconds to decide whether to stay on a page or not, so you have to ensure that your page's design is attractive and catchy. You can create a landing page that has video, catchy pictures, or something that will cause your visitors to look twice. You should also provide information to the visitor in as concise a manner as possible. Providing too much information will cause the visitor to lose interest, so keep your selling points short and to the point.
Page loads quickly: Landing pages that take a long time to load will also cause visitors to lose interest, so don't fill your page with heavy graphics or things that will take ages to load. Streamline it so that it will load quickly in order to keep your visitors on it.
Call to action: You should also include text or graphics that give people an incentive to purchase the product or service being promoted. This call to action is important and goes hand-in-hand with the valuable information being provided. If you give the visitors all the information they need, you should be able to give them sufficient incentive to buy or try your product, and the call to action is a necessary part of ensuring that they actually take the last step and buy the product.
If you can create a landing page that is visually pleasing, quick loading, and providing visitors with clear information on the benefits of trying your product or service, it will be a valuable part of your successful business.