Design is all about appearance, making something look good. Web design, on the other hand, is about making a page appealing to the viewer. Use design to create a webpage layout that engages your viewer. Web design is meant to encourage a viewer to flow trough your site and try to learn more about your business.
But not everyone is a web design expert! And that's okay! MDesign Media makes web design simple! All you have to do is make sure your site has the following things…
Logo/Branding
Branding your business is not an option! A logo is the image of your entire business. That's because it combines graphic design and imagery to capture the essence of a company's values and goals. With the ease of visuals, a quality logo tells a potential client about a company's personality and style. Go to MDesign Media's Logo Design Portfolio to see how our previous clients use their logos to visually communicate with a viewer. Not only is a logo supposed to be on its website, but on everything the business puts out… such as a letterhead or product.
Do you desire a logo for your new business? Do you already have a logo and want a new one? MDesign Media designers work with any business to develop and create quality logo designs. 
Easy Navigation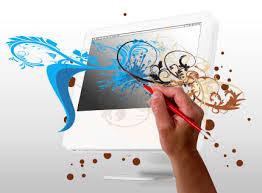 It's necessary for a website to be constructed in such a way that everything flows together. Use web design to encourage a visitor to easily click through the site. Simplicity is a big thing when it comes to easy navigation.
First of all, every single page and article in the site should have the main menu buttons that the visitor found on the home page. This is important so that the visitor doesn't have to click 'back', but rather can flow through other parts.
It's also a good idea to create an additional menu to appear on the side of every page. The menu should feature links of another section of the site. This acts as a suggestion menu to advertise other parts of the site, impelling the visitor to read more and go deeper.
The appearance of navigation links helps map out a website so the visitor knows where they've been and how to find their way back. This, along with a linkable index, helps improve search engine rankings.
Learn more by reading 30 Examples of Excellent Website Navigation.
Color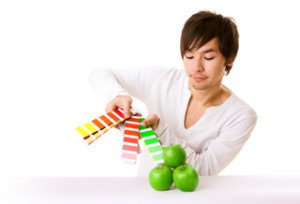 Color, just like the logo, establishes the tone of the business' personality. The process of choosing colors for the design could benefit from the understanding of color theory. This is the concept of how color psychology works with hues and tones to convey a meaning.
Color schemes also play a big role in the design. Two or three colors are strategically placed together to create a harmonious layout. Designers can either compare or contrast colors based on how warm or cold they are, as well as what tone is being conveyed for the site. Contrasting certain colors helps to make words and images pop out. It is through colors that web designers dictate how the message of the company is presented to the visitor of a site.
Read An Introduction to Color Theory for Web Designers to learn more about the use of color for web design.
Images
Images and visuals are key components in a business website. It's so easy to embed an image on a site, which is why images are everywhere! Images make the content on a website more exciting! Any page could use a good image, whether the page is about client reviews or the business' services. Quality photos make any page look better. 
An important thing to remember is that images needs to fit the personality and values of the business, made appealing for the targeted audience. Web designers only use photos of quality content and high resolution, such as stock photos.
MDesign Media is a marketing firm with graphic artists who offer Website Design Services. Call 813.495.7070 today to begin the creative process!