Web Design Portfolio
Design is our passion — and it shows.
Our web design portfolio shows MDesign Media's unique ability to showcase functionality, high search engine rankings and easy site navigation through memorable design.
No two clients are alike and neither are our web designs. We're in business to make your company look great. Whether you are starting your site from scratch, redesigning or updating an existing website, our websites get noticed and separate your business from Internet clutter.
Please take a look.
Whether starting your website from scratch or updating an existing one, MDesign Media offers the best in web design and more.
If you have enjoyed our web design portfolio, feel free to also view our graphic design project samples next.
Online Marketing: Web Design, SEO and Social Media
Regardless of industry, longevity or location, if you haven't embraced online marketing you're becoming extinct – fast.
Res Ipsa Loquitur – The Thing Speaks for Itself. This means that if any part of your online marketing is weak, the results will be weak. And only the best online marketing tools build the best results.
The online marketing tools offered by MDesign Media are the best in the business, reach all of the places you should be on the web, get Google rankings, drive traffic, generate leads and established friendly communication with your best customers.
Your Website – Home Sweet Home
Welcome to your new digital home.
Online marketing is anchored with website design. This is home base where online marketing will drive the people you come in contact with online and establishes your online presence.
And website design means everything at MDesign Media. It's our passion. It's in our name. It's what will make your online marketing campaign work.
No two clients are alike and neither are our web designs. Our website designs showcase MDesign Media's unique ability to:
Instantly convey your company, who you are and establish your brand.
Design a website that compels the visitor to stay and dig deeper.
Maximize functionality through relevant tabs, in-site linking and more.
Keep relevant site traffic interested.
Create easy navigation through logical design.
And MDesign Media can do it all. Our team of digital asset specialists is ready to assist with every facet that makes up your website including graphic design, writing content, custom photography and more.
SEO – Driving Best Prospects to Your House
Hello and welcome to my home. Glad you found it so quickly.
Your website is your online home. Search Engine Optimization (SEO) is the process that brings site traffic, prospects and customers to your home by the busload – but only when done right, using the strongest analytical methods available.
MDesign Media specializes in organic, long-term Tampa SEO solutions. We are experts in the science behind how search engines work, what people search for and how they do it, and how to get your website listed high on Google and other search engine results.
Here are just a few of our extensive SEO services:
Pinpoint your accurate, relevant targeted keywords through extensive research.
Write SEO-rich website text that is relevant, compelling and AP Style accurate.
Implement value-added services such as backlinks, premium article placement, etc.
Place meta descriptions and keyword tags for increased attention by Google.
Create dedicated SEO campaigns for local area, region, industry or global reach.
MDesign Media provides an assortment of tailored web marketing packages for businesses from small to global. We offer Tampa SEO services at prices that fit any budget without sacrificing results.
Social Media – You Have the Most Popular House on the Block
Come on in, stay for awhile and let's talk.
MDesign Media is leading the way into how effective social media can be for more focused marketing, brand awareness and customer engagement.
Social media is no longer a marketing option or add-on. It is an absolute and necessary tool for any business that wants to stay current and relevant in the eyes and wallets of their customers.
But starting and maintaining effective social media is time consuming – this is where smart business owners enlist the turnkey services of MDesign Media.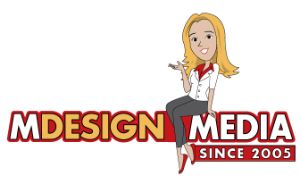 For your social media marketing we can:
Start, maintain, and expertly manage social media including Facebook for your business.
Establish a Facebook presence which you maintain.
Keep your target audience on current key messaging points.
Show prospects that you are current and relevant in today's marketplace.