Fresh Approach to Full-Service Marketing: Web, Graphic, Logo
Marketing, when precisely planned, crafted and executed by the experts at MDesign Media, who share a passion to stay ahead of the curve, is the most direct way to stand above and beyond the competition. You become the clear choice with prospects being crushed by information overload.
At MDesign Media fresh, focused and effective marketing is just how we do business. But where to start?
At MDesign Media, mi casa su casa (my house is your house).
In addition to our online marketing expertise, MDesign Media offers a comprehensive selection of creative marketing services including:
Web Design | Graphic Design | Logo Design | Writing & Public Relations
Each member of the MDesign Media team offers a specific, focused specialty. From our specialist who live and breathe SEO and social media to our web designers, writers, programmers and more wee share a single focus on our clients.
Marie Rosenbaum, MDesign Media CEO who founded the firm in 2005, combines and cross-pollinates these specialties through her passion and vision for results, client service, design, creativity and the right way to conduct business.
This allows MDesign Media to deliver better, more client-focused marketing vs. 'traditional' agency money pits.
Up-front relationships. More bang for the buck. Better results. Generating leads, finding prospects, building brand and helping you close customers.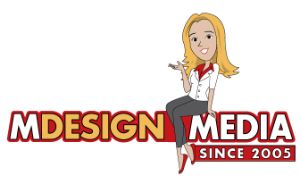 That's MDesign Media. How?  The difference is in how we do business.