Do you desire to optimize your online marketing? Are you a small business? No problem! Improve your marketing with methods that are cost effective, if not free!
Online marketing is simple with these innovative ways…
Make your business easily accessible
It's key to have your online marketing and networking to be like a giant spider web, everything connected and woven together!
MDesign Media has various articles on social media that can help your business. Part of our expertise as professionals for online marketing means keeping everything connected. A basic example: include the link of your Facebook page on your business website, and vice versa.
At MDesign Media, we enjoy tweeting links of our blog posts! There, followers click on the blog post which leads them to our website. On each blog post we include a link to take our readers to other pages on our site. Pages about our services, our portfolio of work, or another relevant blog post.
What's important about these links is that it encourages people to navigate through our website and articles.  Easy navigation is key to successful web design and online marketing. It keeps your audience interested, while at the same time informing them about our expertise and services.
It's pretty simple getting people to navigate through your sites. For example, in a blog post or article, include a link in a sentence. Make it flow with what you're talking about. Such as 'You may also enjoy looking at our Client Reviews!'
Practice this by always having links on every article, page, and social media site you own. Have everything connected!
Keep your content current!
Whether it's the content on your website, social media, or online marketing…you need to keep adding new content. Keep your audience engaged!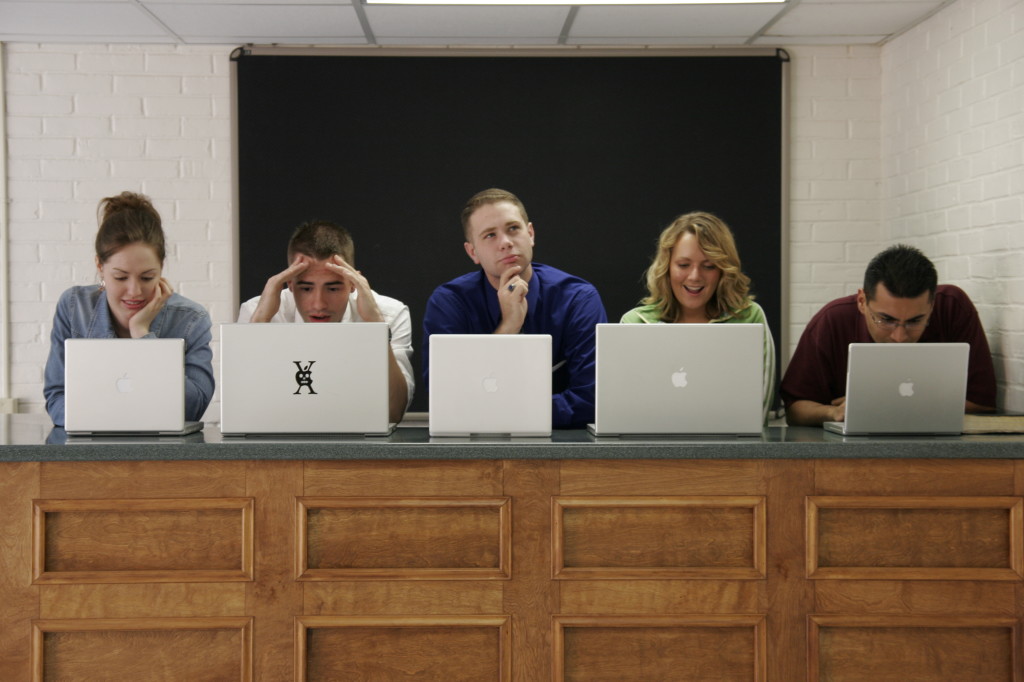 When it comes to your website,  your information is just not cutting it anymore! A blog on your website is a great way of keep things updated! Let visitors of your website have access to what you and your team write about. Write about new clients, new projects, changes in your team, techniques in your area of expertise, etc. The same goes for your Facebook and Twitter! Post about the news, helpful articles, and updates on your business. Online marketing for your business is a strategy, and our skilled team is ready to help you! 

Optimize your social media
Does your business have a Facebook or Twitter account? If not, get in on that ASAP! In today's marketing world, social media is essential for online marketing. Different sites allow you to communicate and be interactive with your audience. Find out how Social Media Effects SEO.
Social networking is the easiest, not to mention fastest, way of informing and calling your audience's attention.
Include links to your Facebook, Google+, or Twitter on your website, business cards, and advertising!
Facebook:
Getting those 'Likes' isn't the only obstacle when it comes to Facebook. Remember that your business' presence must conform to a Facebook feed. Facebook is where we hear about people's days, what's going on. It's homely yet interactive. Successful business Facebook pages keep it personal yet professional.
What to post: a simple 'Happy Friday from all of us here', an inspirational quote by Mark Twain, exciting or funny happenings at the office, articles about what you do, comments about local events in your community, etc.
Twitter:
Twitter is faster, more news-like. You don't need to post any fluff like you would on Facebook. Because here is where you sell yourself as a professional. Tweet about what your company does, what you're interested in. Remember to utilize hashtagging, you know the # symbol before a word. This helps categorize your tweets, not to mention gets people to find you when they search under your hashtag. Keep it quick, brief, and informative.
What to post: important happenings at the office, industry news, new projects, new clients, etc.
Pinterest:
Pinterest is not just for crafting and baking. It's about sharing images for web interaction. Businesses are now starting to get Pinterest accounts, because this site's use of images is interactive and fast. The practice of pinning images helps to promote you and your business. It's perfect for online marketing!
At MDesign Media, our Pinterest account is full of boards and pins. All of which represent our interests as a company and images of our past work. We have a variety of boards that can interest any potential client. You must read about How Pinterest Can Market Your Business to learn how to manage your Pinterest account and what to pin.
Google+:
Though Google+ is relatively new, it's a form of social media that is vastly growing. Google+ is a promising site, that will soon be as popular as Facebook and Twitter. Don't delay! Create a Google+ acount for your business right here!
New to Google+? Are you unsure of how to get your business out there with this new site? This site is all about connecting with clients in a new way! You must check out Google+ Business: Get Started for a helpful how-to on how to make your account a success!
I know what you're thinking, so many social networks! How can I possibly keep on track?! Well luckily for you HootSuite.com is a website that makes managing your social media accounts easier and more convenient! MDesign Media uses it for our online marketing! This website allows users to manage multiple social network accounts without you even having to log in to any of them! On Hootsuite you can register all your accounts of social media. Manage your profiles on the site. Make a status or tweet! HootSuite even lets you schedule posts in advance, which will be posted at the time and day specified. You can also write one post and choose for it to appear on multiple social media sites at once, which can ultimately save you time!
Are you a small business? Find out 10 Small Business Internet Marketing Tips.