Logos are a powerful tool for companies and organizations that have a brand message they need to relay to customers. Many logos are instantly recognizable to millions, and companies fiercely protect the use of these logos because they represent an enormous investment. If you're starting out in logo design, there are a few rules to follow to ensure that your design will be effective.
1. Sketch
Before you ever attempt logo design in the software of your choice, you need to start by sketching some concepts on paper. In fact, you should develop about 20-30 sketches to help you get the juices flowing. It's likely that your final logo will be a combination of a few of these sketches, so draw to your heart's content.
2. Color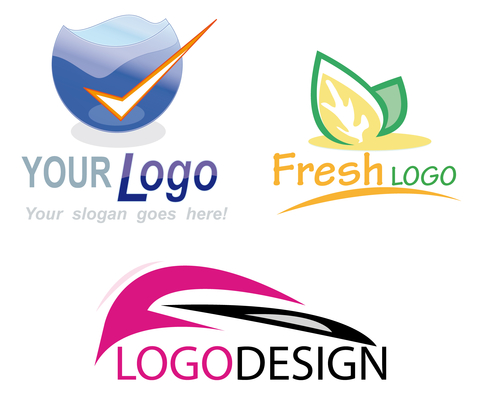 Pantone may offer 2,500-plus colors to select from, but in logo design it's important to be sensible with color. The logo will need to appear in a variety of formats, including online, on business cards, on company apparel and many other uses. Also, it's highly likely that the logo will be used at some point in black and white, and it will be useless if it doesn't appear just as sharp in greyscale as it does in color. Too much color can muddle a design.
Also, have a good understanding of what feelings colors evoke, and make certain what you select the mission of the company that will be using the logo. Colors also can mean different things to different cultures, so if your logo is for an international venture, do some homework about what specific colors represent in other countries.
3. Typography
Don't go crazy with fonts. Typically, one font is plenty in a logo, but certainly no more than two. Typography matters a lot in logo design. You need to pick fonts that represent the image the organization you're designing for wants to project. For example, a financial institution probably won't want a bubbly, fun font; they will expect a more solemn look that reflects their seriousness about investing other people's money.
Size is also critical. A logo that looks great at the top of a company's website might lose its effectiveness when scaled down for a business card. Your fonts need to be readable and scalable.
Consider creating a custom font. While there are many fonts to choose from, you run the risk of choosing something that's too overused. You may also find it worth your while to check out 10 Top Logo Design Resources.
4. Size
Like the typography, the overall design of your logo needs to appear just as crisp in smaller formats as it does in larger ones. Design elements and images that disappear when they shrink won't do the company any good. The logo is a graphical representation of what the company or organization stands for. Size matters a great deal in logo design. Test it out yourself by printing your design in its smallest and largest forms.
5. Branding and Recognition
A logo is effective when a company's clients can recognize it instantly. If executed correctly, a good logo will be a huge asset to the company. You need to combine all design elements, including color, font, size and style into a single message to complete a final logo that will reflect the company's purpose.
Good writers know they have to edit their work to get a great finished product. Logo design is the same. Follow the K.I.S.S. principle, (keep it simple, stupid), and deliver a clean, simple design that a company can proudly use for many years.
For more great tips on logo design, download this great doc from Forza Direct Marketing who are based in Cork, Ireland.