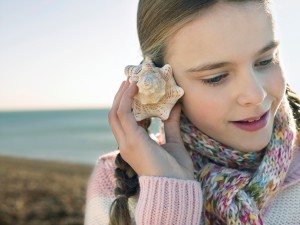 Web designers should have both knowledge in HTML and be highly skilled in creating an overly confident (or just plain arrogant) web designer who doesn't listen to the client, because "he or she doesn't know what they're talking about", tend to lose focus of why they were hired to begin with. A web designer needs to listen to important details of what a client wants, what their specific goals are, what kind of feeling and/or visual appeal do they desire.
These are some vital questions that should be asked and thoroughly gone over before starting any new project. It's okay for a web designer to give samples and proofs to a client to make sure they are both on the same page, but it shouldn't go overboard and get to the point where the designer needs the approval of every little detail along the way. A web designer is hired for their skills, creativity and ability to produce.
If a web designer constantly asks a client to give the green light on a project every step of the way, it will appear that the designer is too afraid to let their creative juices flow and are not confident enough to bring their skills to the table without someone holding their hand. Instead, the designer should learn to listen to the client to better help him find out what they are aiming for. Some of the most basic questions that should be asked between a web designer and their clients are:
What colors to use
Specific size(s) and number of banners/logos
What kind of layout & navigation
What is the main purpose/goal of the website
What is the overall feel you want to project to visitors
How much room for being freely creative (ex: no set sizes/colors/etc.)
Some clients will gladly take all ideas and suggestions on different color schemes, sizes of logos, what type of functional layout would work best for the website, while other clients may have be more specific and know exactly what they want. These types of clients usually have dealt with web designers in the past and they are familiar with the way designers work. Just like with any professional relationship, there needs to be great communication.
The designer should not only listen to the specific wants and needs of the client, they should try to visualize what they have in mind and ask detailed questions during the process. There is also a need for trust with both parties involved. The designer needs to trust that the client knows what they want and should not force their own opinions however, offering suggestions is often useful and expected. At the end of the day it's about producing the website that the client wants. A web designer is the bridge between the client's creative vision and reality on the internet.
Related Topics: